LATEST NEWS OF OUR SOCIAL NETWORKS
Bounce Back Recycling
In 2021, we collected 944 mattresses during the Amnesty Day organized by Westmeath County Council in partnership with Bounce Back Recycling.

This is the equivalent of XX tons of waste.

Mattresses that end up in the landfill only start to decompose after 15 years, recycling this mattresses will reduce the demand for landfill space which helps protect our forests, rivers and lakes.
Bounce Back Recycling
Are you looking to buy a new mattress in Sligo?

We are delighted to announce Mc Ternan Carpets & Bedding as one of our retail partners.

Next time you buy a mattress at McTernan Carpets, you will be contributing to a greener and more inclusive economy.

Are you looking to buy a new mattress in Sligo?

We are delighted to announce McTernan Carpets as one of our retail partners.

#RecyclingIreland #Sligo #SocialEnterprise #BounceBackRecycling #EnterprisingForSocialChange https://t.co/vMLRorozeQ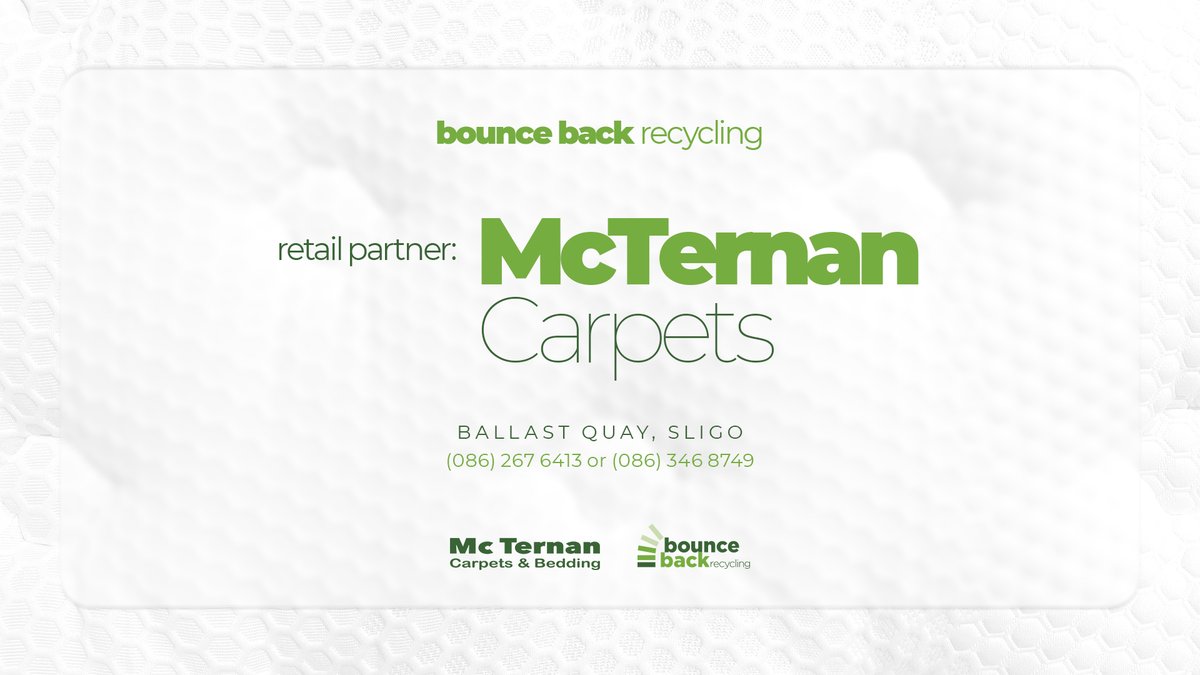 We are resuming our daily and weekly collections!
If you want to recycle your old mattress or unwanted furniture book a collection on our website or call us at 091 760877 ♻️🚚
#RecyclingIreland #Ireland #SocialEnterprise #EnterprisingForSocialChange https://t.co/v6lhNZWOrM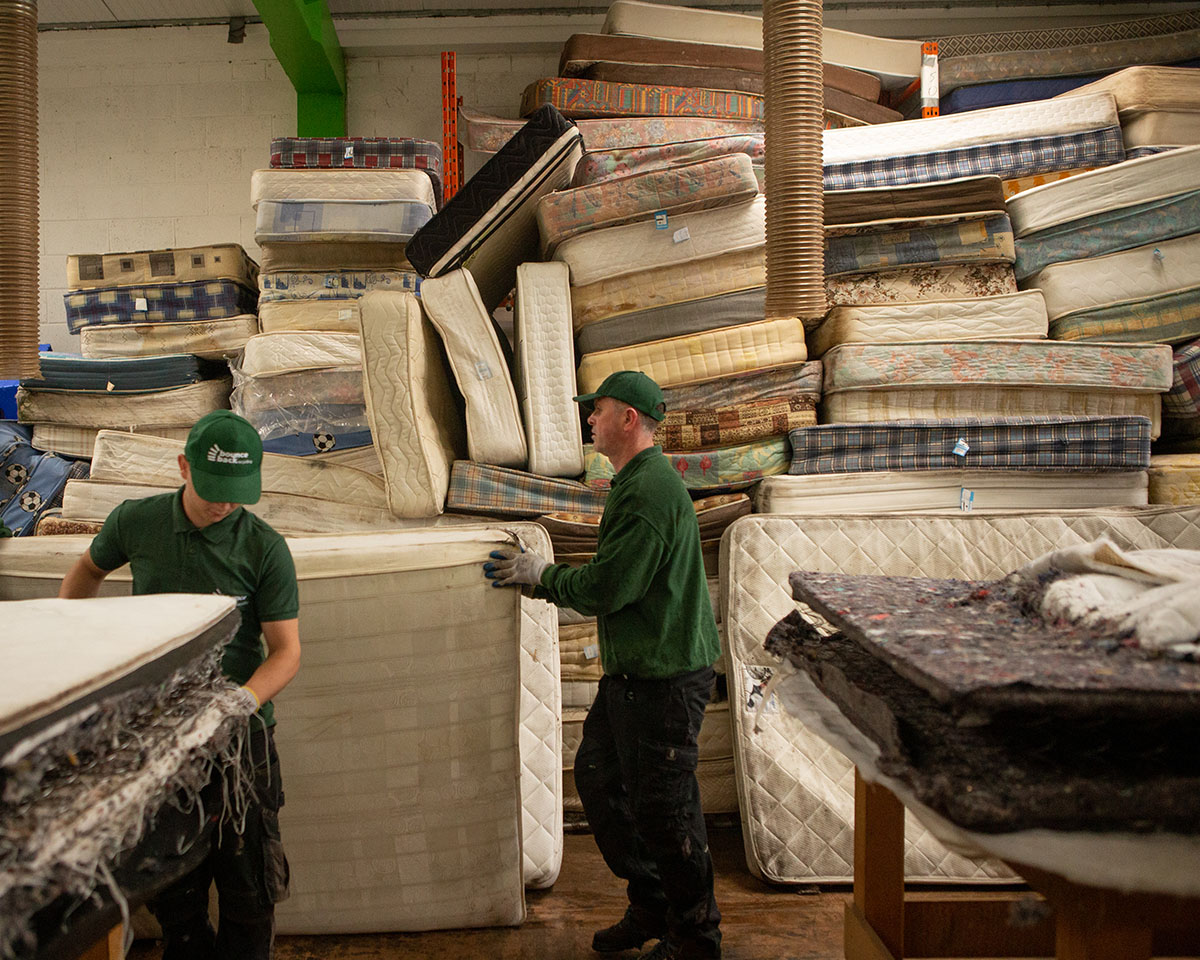 Hello! We are back and ready to recycle!

From today we are resuming our mattress and furniture collections across the country. If you booked during our Christmas break we will get in touch with you to arrange the collection.

#EnterprisingForSocialChange #Ireland https://t.co/9OqYVpmAYH